At infogr8 our purpose is to unlock the value in Data for Everyone®
Our ten core products blend data storytelling with creativity, enabling our clients to realise the potential and power of their data in visually stunning ways.
Engagement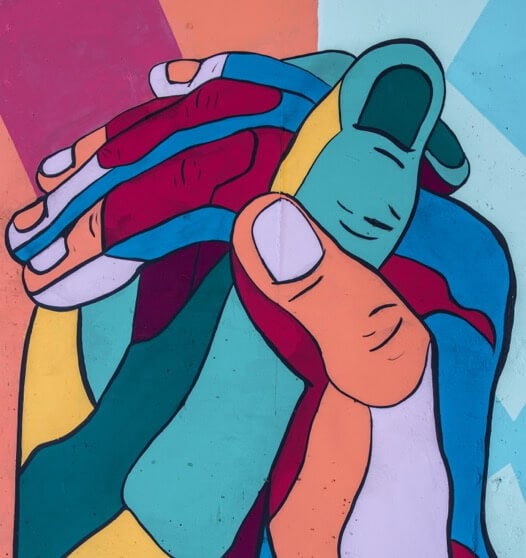 Enhance your connection with your audiences and gain value through boosted awareness and interest in your organisation.
Present the facts in a visually stunning illustrated information graphic, developed to suit your story and your brand identity.
Tell your story with clarity in the most illuminating way possible through our rich, motion-based creative data visualisations, used for special TV and web broadcasts, event sequences, PR and key company presentations.
Transform everyday elements of a retail customer experience – both online and in-store – into unique visual experiences, blending your brand's data with consumer interaction in innovative formats.
Knowledge
Present deeper level data storytelling in ways everyone can understand and gain value through shared knowledge and insight.
Custom-built interactive data tools at a range of scopes, always delivering user-friendly information discovery within an on-brand creative environment.
Transform your traditional report into a contemporary user experience, where data design meets editorial expertise to deliver an interactive, creative and easy-to-digest story.
Harness the insight and value of rich data in one place with a beautiful front end that combines form with function. A portal that opens up value beyond an analyst audience to deliver an engaging experience for viewing and contrasting the metrics that matter to you.
Effectiveness
Enhance your data strategy and gain value through increased organisational purpose, clarity and focus on the smart use of data.
Work with our data led experts to develop your minimum viable product. Test its impact and build the business case for its further development in light, fast and effective ways.
This practical data design ecosystem provides you with reusable data design components, developed to complement your existing design language. This practical ecosystem provides you with a big box of reusable data design components, assembled for teams to be guided by documentation and develop iteratively.
Ensure your teams are armed with effective principles and tactics to deliver purposeful, consistent and always on-brand data led content that enable your audiences to receive the right message, at the right density at the right time.
We wanted to draw attention to an important but unresolved topic for our partners – the cybsersecurity skills gap. We had a large amount of data that needed to be presented, and we needed to do it in a way that was engaging to our core audiences of job seekers, employers and educators.

infogr8 were professionals from the start, designing and building beautiful interactive tools in an accessible microsite that has received rave reviews from multiple audiences. Their clear, structured process ensured the project stayed on track and their user centred approach meant there was opportunity to test prototypes of the tool and optimise before being implemented - as an exploratory project this was important to us.

Cyberseek was an ambitious project, but infogr8 took it on with gusto. We and our partners are delighted with the end result and we have already started setting plans for upcoming projects."
Will Markow
Managing Director, Lightcast
State of Skills is the first tool of its kind in the recruitment industry, letting our clients and candidates know the skills, technologies and job roles that were trending in their industry. We were delighted with the collaborative way the team from infogr8 approached the campaign, taking time to understand

our business objectives and target audience. We chose Infogr8 because we were impressed

with their data journalism capabilities and we were delighted with the final product. The

coverage and backlinks from key sector press publications, and engagement through social

media and email is testament to the quality of the content we produced.
Adam Woodbridge
Marketing Manager, Reed
In the deadline-driven world of infographics, Infogr8 has a unique ability to step back and view a story differently, thus enabling an original picture to emerge that can tell a story more effectively.

I can vouch for their work - it's transforming how we think about telling a story inside Spotify.
Will Page
Chief Economist, Spotify