World Health Organization
Communication Framework
---
Challenge
WHO is investing in more effective communication for their key audiences of health decision-makers. The aim was to streamline their existing frameworks to ensure all teams are consistent in their messaging.
WHO's communication framework is built around six principles: accessible, actionable, credible and trusted, relevant, and timely and understandable. infogr8 was tasked to develop this existing framework into visual assets that are exciting and easy to digest for all their partners.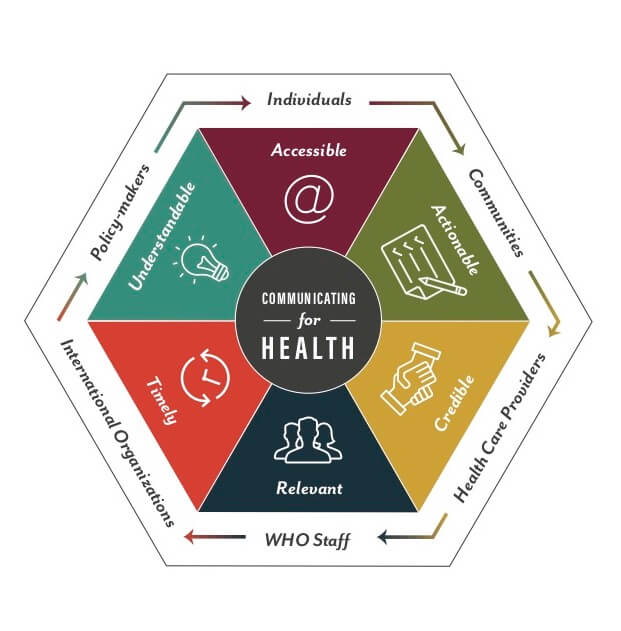 Solution
With an acute focus on WHO's key audiences, we created a series of assets that clearly communicated WHO's six principles in a visual way.
Working from WHO's existing framework, which gives a deep dive into how to communicate effectively, we distilled the top-line information into a purposeful series of infographics that could be actioned upon easily.
Results