DNV GL
Visual Report
---
Challenge
70% of DNV GL's business is energy-related, and demonstrating an understanding of the ongoing energy transition is of critical importance to both DNV GL and its customers.
DNV GL was founded a little over 150 years ago with the purpose of safeguarding life property and the environment. As part of their inaugural Energy Transition Outlook they tasked infogr8 to create a standout report outlining the growth in green energy solutions and the decline in coal, oil, and gas. The teams at DNV GL had done a lot of deep research and wanted to present their findings visually in a distinctive style, reinforcing their independent voice.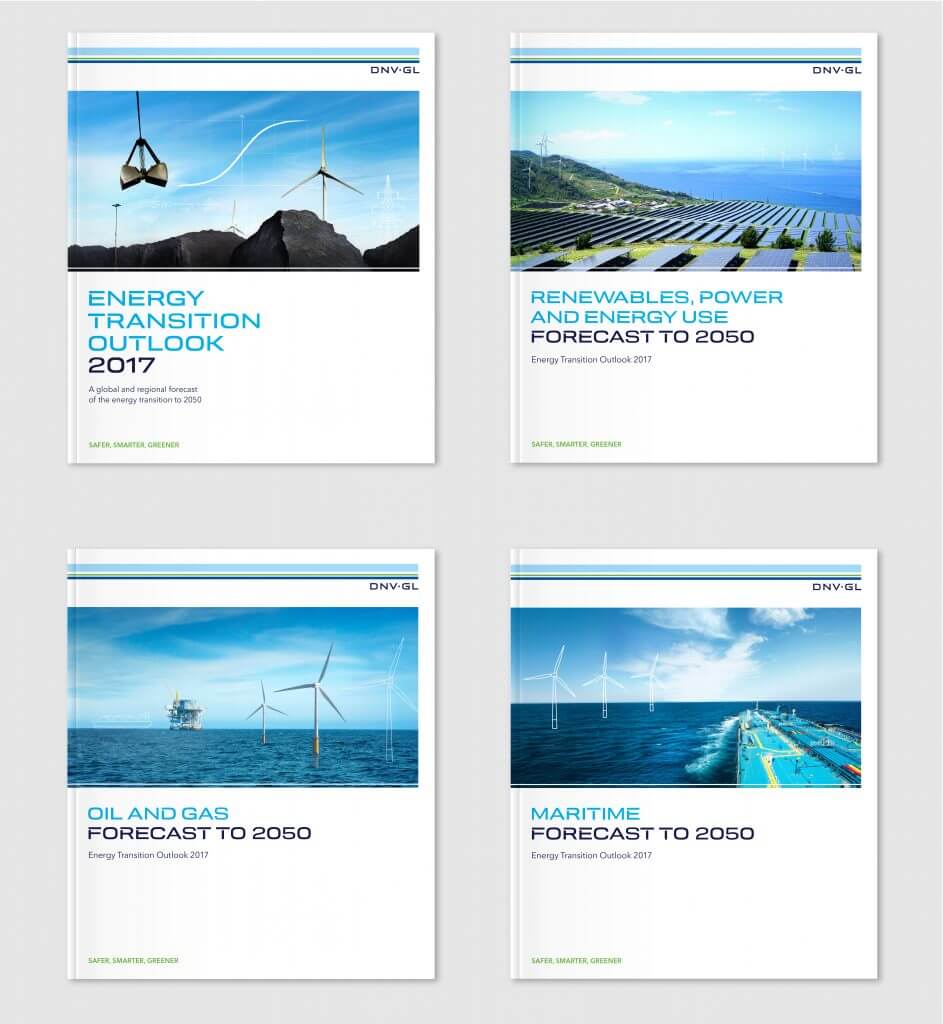 Solution
A best-in-class series of reports using clear and engaging data visualisations to tell the important story of the future of energy.
Producing reports of this importance required a collaborative approach alongside DNV's internal teams and infogr8's strategic and design departments, ensuring communications were in sync and consistency across all outputs.
We presented the range of compelling data in a visually engaging way so that it could be easily understood and complement the story.
We developed a new, fresh chart style for DNV to ensure readability and effective visual encoding of data (i.e through colour blindness and user testing), whilst still adhering to brand guidelines.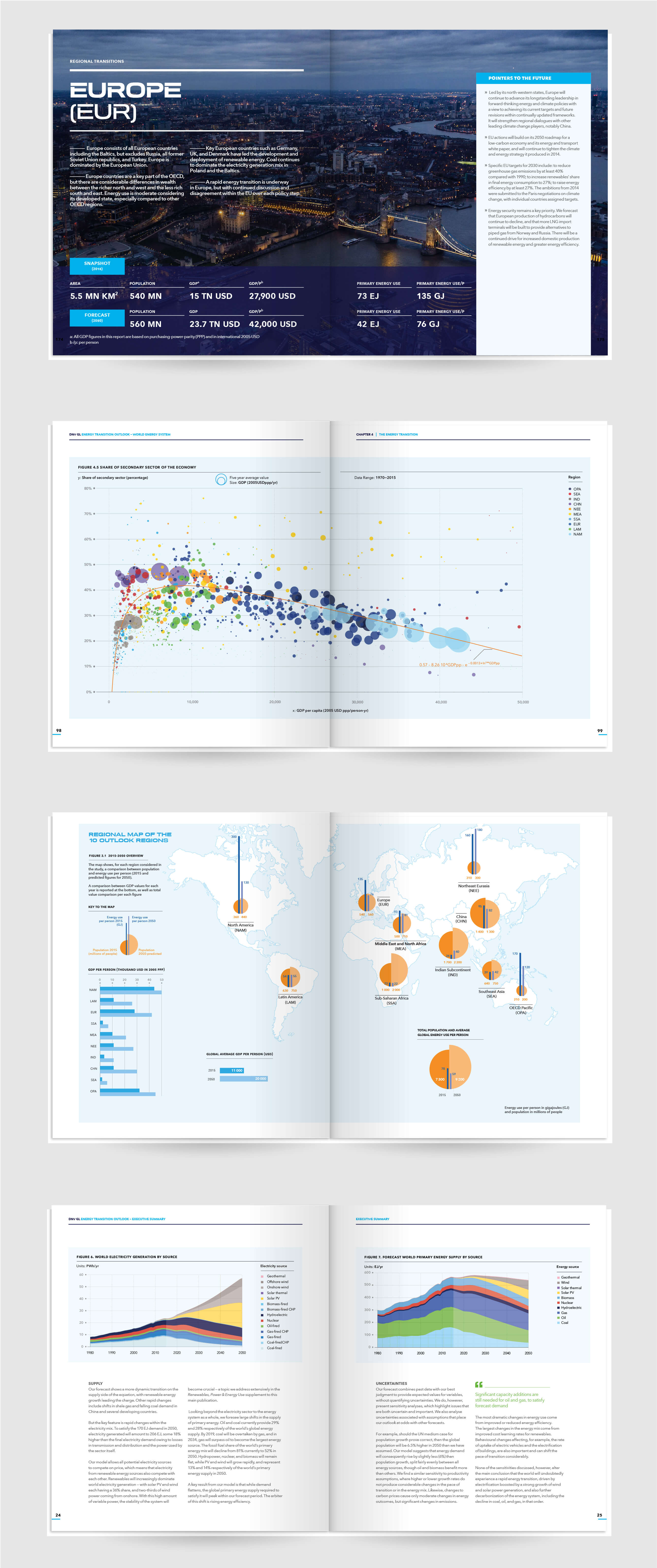 Results
Feedback from DNV GL's directors:
"The Outlook, and its companion publications looking at the implications of our forecast for the Oil & Gas and for the Power & Renewable Industries have already seen over 20,000 downloads on https://eto.dnvgl.com – a record for DNV GL. In addition, the contents featured in over 300 press items in the first five days after launch, including on Reuters and twice in the FT."