Solution
Through a growing partnership, infogr8 developed a lean content process streamlining full service needs and delivering purposeful content which is succinct, visual and digestible for all audiences.
B2C: The 20th Anniversary of Kaspersky provided an excellent opportunity to refocus the brands core messaging, remind customers of their accomplishments and provide an insight into where the brand plans to go in the future. We developed a home for the celebrations with an interactive timeline bringing the legacy of Kaspersky to life alongside artist Ben Eine.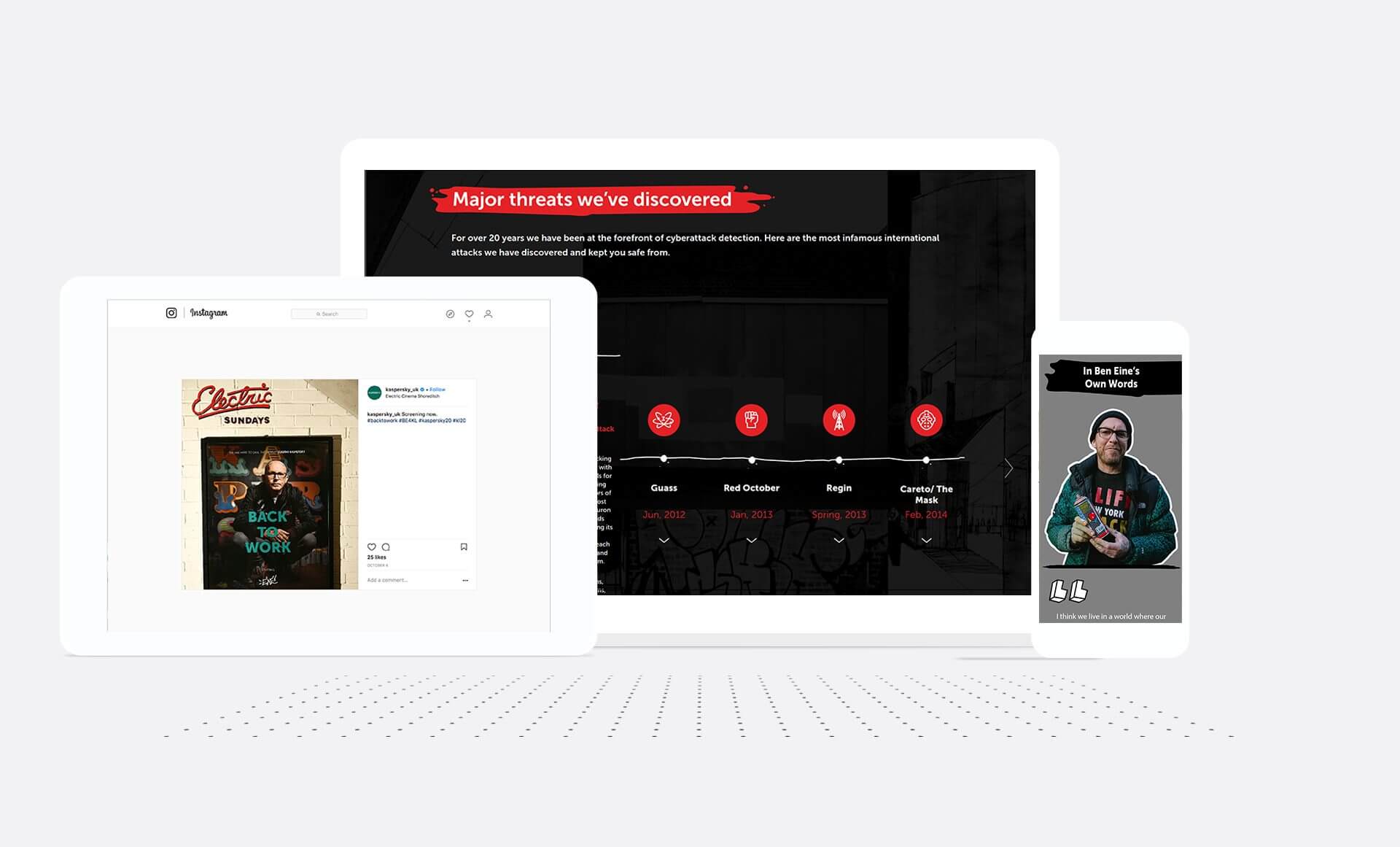 B2B: By leveraging our expertise in B2B content marketing we help shape campaign strategies and advise on how to maximise the opportunities of the marketing communications from print to digital. Alongside Kaspersky specialists our editorial team create compelling content to engage audiences throughout the purchase funnel. Consistency across all campaigns and regions is key KPI.