Rail Delivery Group
2D Animation
---
Challenge
RDG is ready to unveil their much-anticipated e-ticketing system to a global audience, but how do they explain how it works?
The Rail Delivery Group exists to enable rail companies to succeed in transforming and delivering a successful railway.
As part of their campaign to launch a new digital ticketing system, The Rail Delivery Group approached infogr8 to create an explainer video to highlight the advantages of the new BritRail M-Pass ticket to their two main audiences: 1) International visitors to the UK 2) Staff and ticket officers. It was essential for the video to succinctly show the challenges the new system solves and for it to be clearly understood by an international audience.
Solution
We produced an explainer animation with an easy to digest story and clear visuals to communicate the key messages without relying on the voiceover, this accommodated the international audience.
infogr8 produced a clear narrative which visually explains how the BritRail M-Pass works and what to do when things go wrong. We worked on the script with the client to ensure the pacing and visual direction worked in harmony. We went on-site to take photos of ticket barriers to ensure illustrations were precise. The voice-over then helped bring all the elements together. The clients trust in our direction enabled us to add touches of English quirkiness to excite audiences for their trip to Great Britain.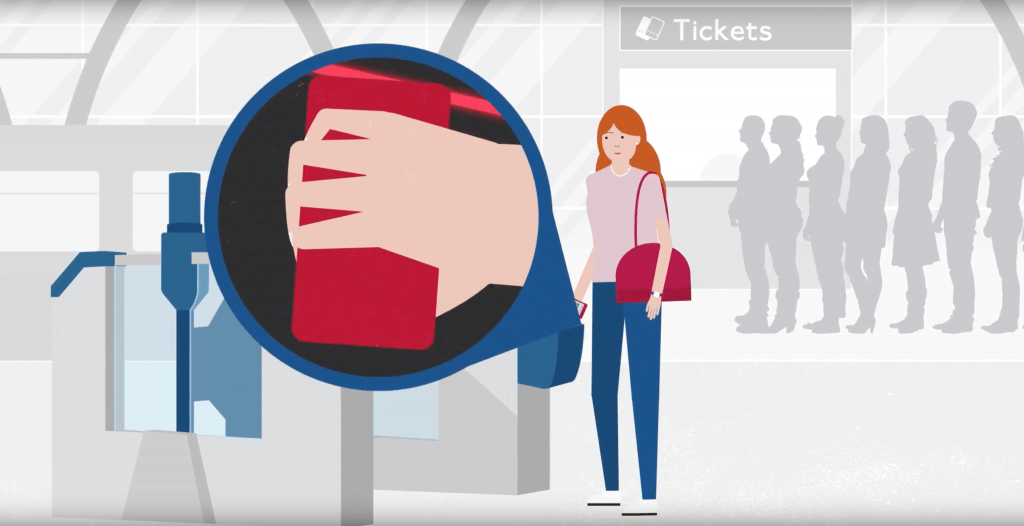 Results
RDG have received very positive feedback both at at a pre-showing across delegates and the finalised version online. The video is proving to be a success for both internal and external audiences.