London Borough of Bexley
Editorial Infographic
---
Challenge
The future of the London borough of Bexley looks exciting, with major transformation planned across transportation, prosperity and community. How do we best inform the community and ensure their voice is heard?

Bexley, situated in south-east London on the River Thames, is rich with open spaces, beautiful waterscapes and historic houses.
With an impressive future to present to their constituents and other stakeholders, Bexley approached infogr8 to help visualise this vision in a clear, distilled and compelling way, showing the plans and how the community would benefit from the growth strategy.

Solution
A versatile series of striking visual explainers accommodating Bexley's use case needs across digital, physical door drops and road show events.
Out came the generic bullet point report, in came a landscape of isometric illustrations strategically plotting key elements of the growth plan across a warm, open and inviting format.
As part of the development of Bexley's style guide, we distilled the five key areas of the report into a series of core illustrated visuals. These visuals communicated the vision of Bexley in a simple and engaging way, using colourful illustrations and easy-to-understand charts with important call-out statistics. The illustrations weaved through the different areas to create a consistent story and create a sense of fluidity.  Annotation was balanced across a grid structure to ensure the information had prominence and space to clearly communicate developments in a less abstract form.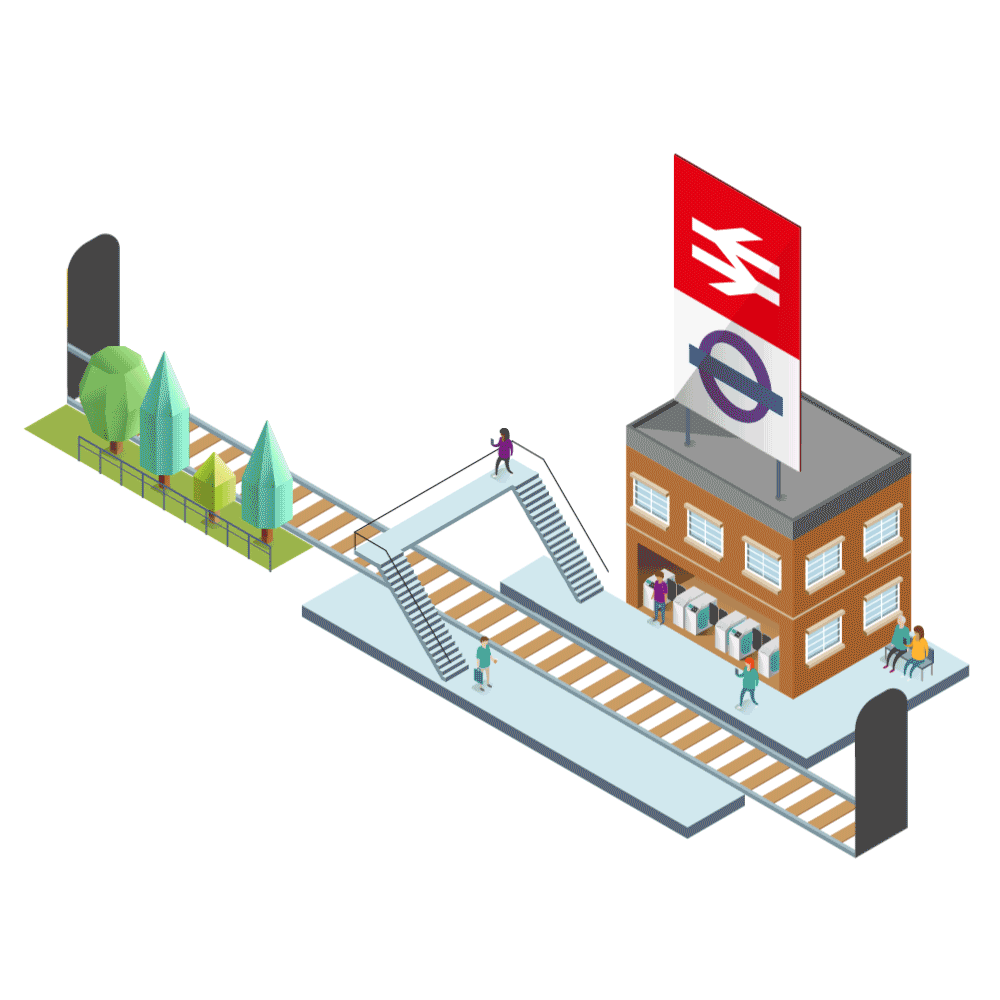 Results
The Bexley growth strategy summary was met with applause, the responsive approach to the five key areas of growth has allowed the council to communicate the areas in a consolidated view and individual view across multiple comms outlets.
"The draft Bexley Growth Strategy is the Council's manifesto for growth and it was important for the key messages in the document to be easily conveyed to residents across the borough when the strategy was published for consultation.  We were really impressed with the work that infogr8 had prepared for the GLA for the London Infrastructure 2050 Plan, and asked the team to design a similar set of infographics.  Overall, we ended up with a series of outputs that were fresh, distinctive and accessible to a broad audience – delivered on time and on budget.  We were impressed with the quality, speed and can-do approach of the infogr8 team, providing us with clear, creative infographics that address the key principles of a complex subject.  These were produced as a brochure and also as posters that were on display at our roadshows across the borough during the consultation event, providing a starting point with our discussions with residents."
Clare Loops – Planning & Housing Strategy Manager – London Borough of Bexley